SERVING CAMBRIDGESHIRE
If you are looking for reliable motorcycle dealers in Ely, trust Paul Nobbs Motorcycles.
Get in touch with our experienced team today.
Specialist servicing and repairs
At Paul Nobbs Motorcycles we provide specialist servicing and repairs for motorcycles and scooters throughout the Cambridgeshire area. With over 30 year's experience we have built an enviable reputation among our customers for our superior knowledge, reliability and honest advice.
On and
off road servicing
In addition to providing servicing and repairs at our workshop, we can also offer breakdown repairs. Should your motorcycle or scooter breakdown or develop an issue while you are on the road, rest assured that we are only a call away.
Authorised
Suzuki dealers
At Paul Nobbs Motorcycles we are a preferred stockist for Suzuki bikes under 400cc. We can also provide servicing and repairs for all Suzuki bikes and sell new and used bikes. Contact us today to see our stock or take a look through our sales gallery.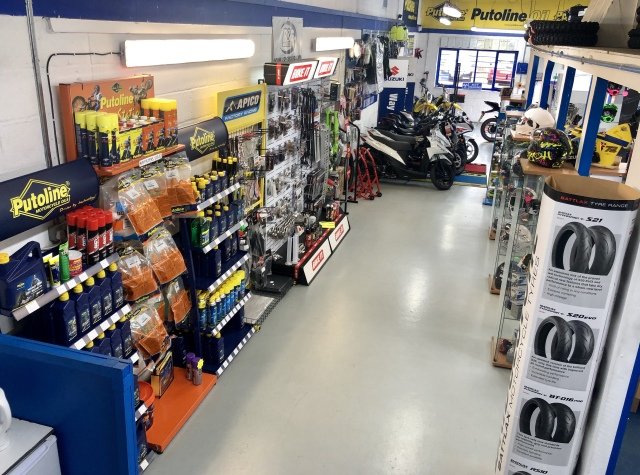 Free,
impartial advice

Whether you have a problem that needs addressing immediately or would just like to come in for a coffee and some friendly, impartial advice, contact Paul Nobbs Motorcycles. As members of the RMI National Motorcycle Dealers Association (NMDA) you can be sure or expert advice and service.
"Paul and his team really know their stuff and will always go the extra distance to help a biker in need. Servicing, parts, recovery, advice and even coffee. Once you have tried Paul Nobbs you realise how bad other shops are."
For experienced motorcycle dealer in Ely, Cambridgeshire contact Paul Nobbs Motorcycles on 01353 775 398